In a Nutshell
by
András Böröcz
Edition of 15 / Dobbin Books, NY: 2020
Drypoint, painting & hand stamping on Masa paper / walnut shell & walnut wood base
3" x 1.25" x 1.25"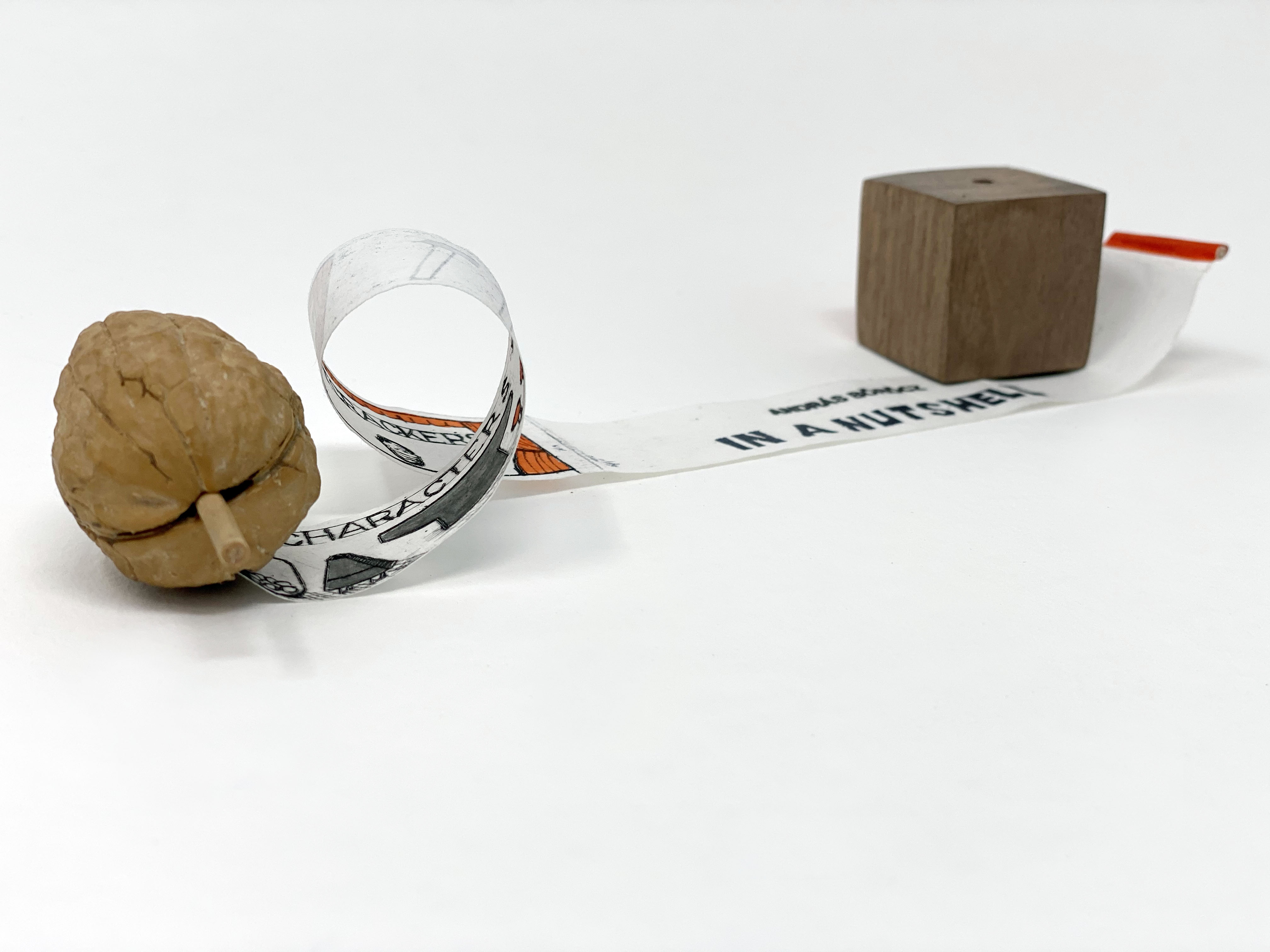 András Böröcz, an artist born in 1956, reflects on the ironies of Hungarian cultural-political reality in his sculptures, prints & performance art.
Continuing Borocz's absurdist exploration of walnut shells,
In a Nutshell
branches off into proto-Russian Constructivist imagery of the nut-cracking hammer (minus sickle).
Borocz told Silverberg that he remembers when TV arrived in Hungary in the end of the fifties. His favorite cartoon logo of a Soviet educational children program inspired this new series about walnuts. In the cartoon's logo, a young pioneer arrives on a spaceship next to a giant walnut and breaks it with a sledge hammer.
This tiny printed paper-scroll is rolled up inside a walnut shell & must pull it out of the shell in order to 'read' it. The absurdist imagery is based on Russian Constructivist style, presenting a nutcracker story. It is typical of Böröcz's humor & style, where he focuses on material objects and transforms them into social commentary, both in his drawings, sculptures & performance art.
$475
Please contact robbin@robbinamisilverberg.com for purchasing or further information.