Living with Tassels & Trim

by Robbin Ami Silverberg
Unique series of 6 / Dobbin Books, 2019/20
Embroidery on cloth, tassels, trim, hanger, & book elements on clothing
I stumbled upon plastic bags filled with samples of textiles, tassels & trim when we were cleaning out my mother's closets after she died. The remnants found in those bags were pieces of her story: dreams of creating a space and place, a home that defined beauty, projected refinement, and what she would have clarified as happiness.
The result is a cloth book with richly embroidered text & patterns, and sewn onto a wooden clothing hanger. Each copy has a unique case, made from clothing, which now become the protection of these words, instead of the human form. The viewer must 'undress' the book in order to read it.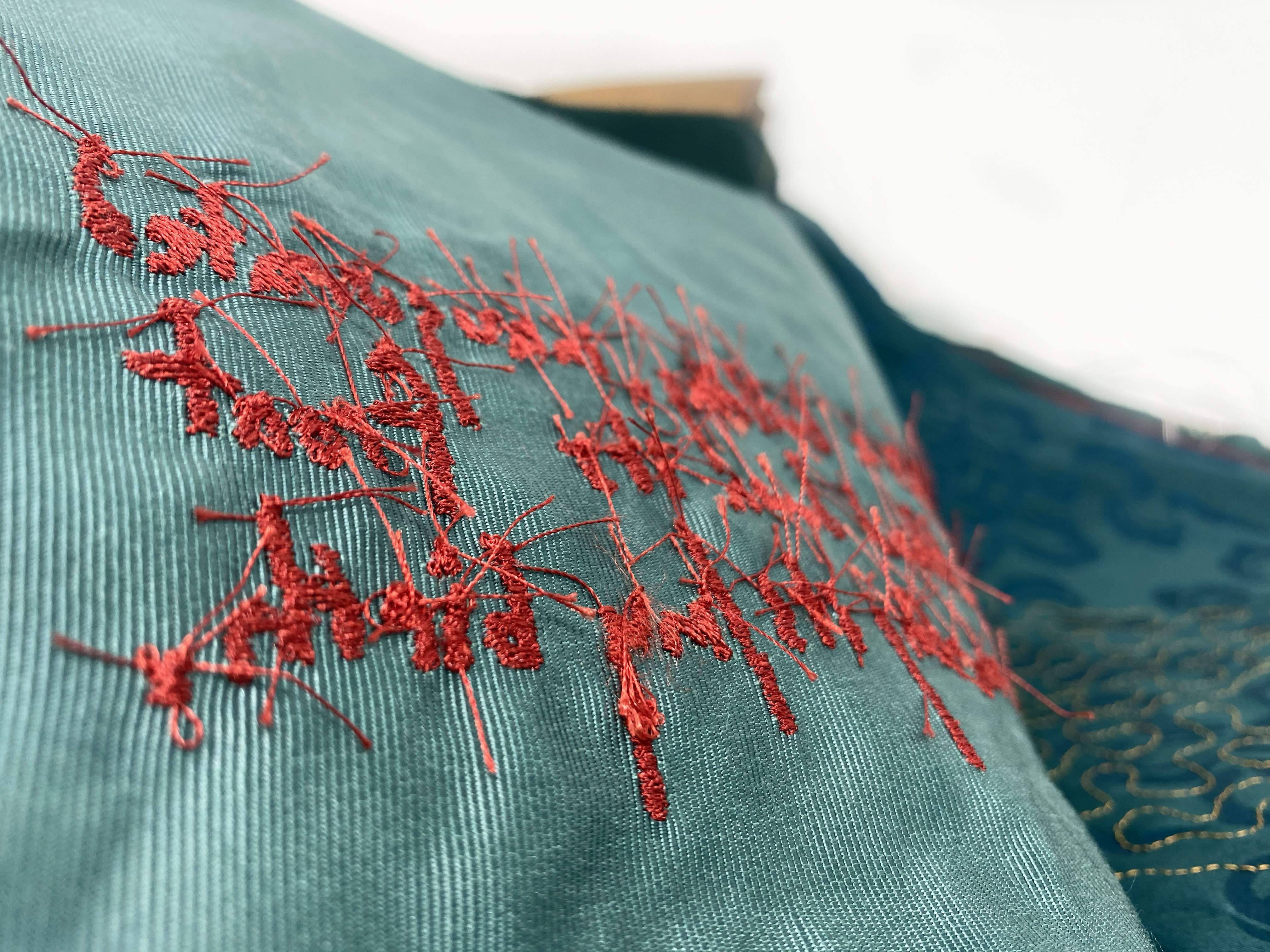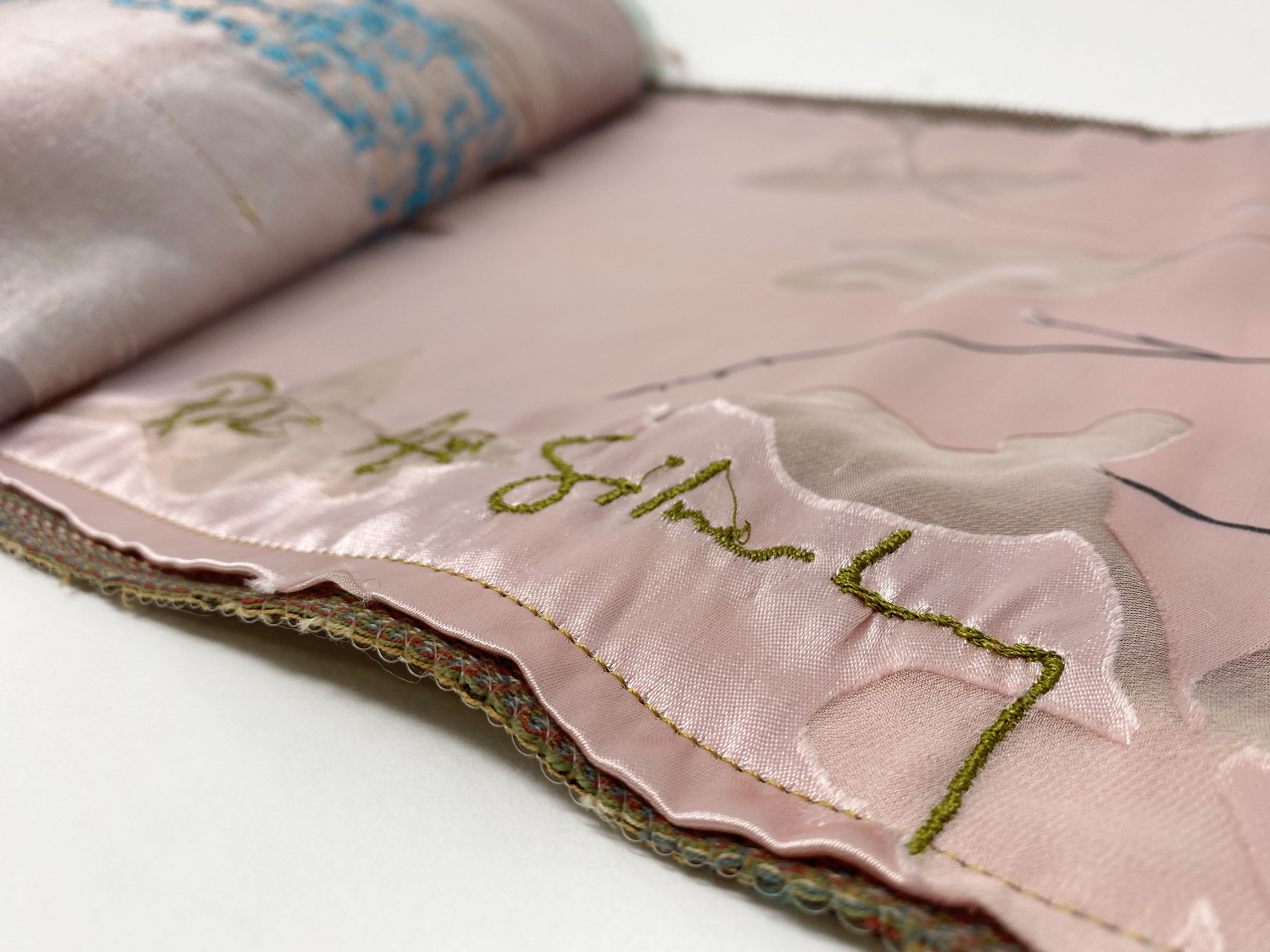 $3,000
Please contact robbin@robbinamisilverberg.com for purchasing or further information.