Reading Hot Spots in NYC

by Robbin Ami Silverberg
Varied edition of 10 / Dobbin Books, 2017
Archival inkjet photos by the artist on Dobbin Mill papers with embedded pieces of Brooklyn Museum Library catalog cards / Found map & text
11"x14"x1"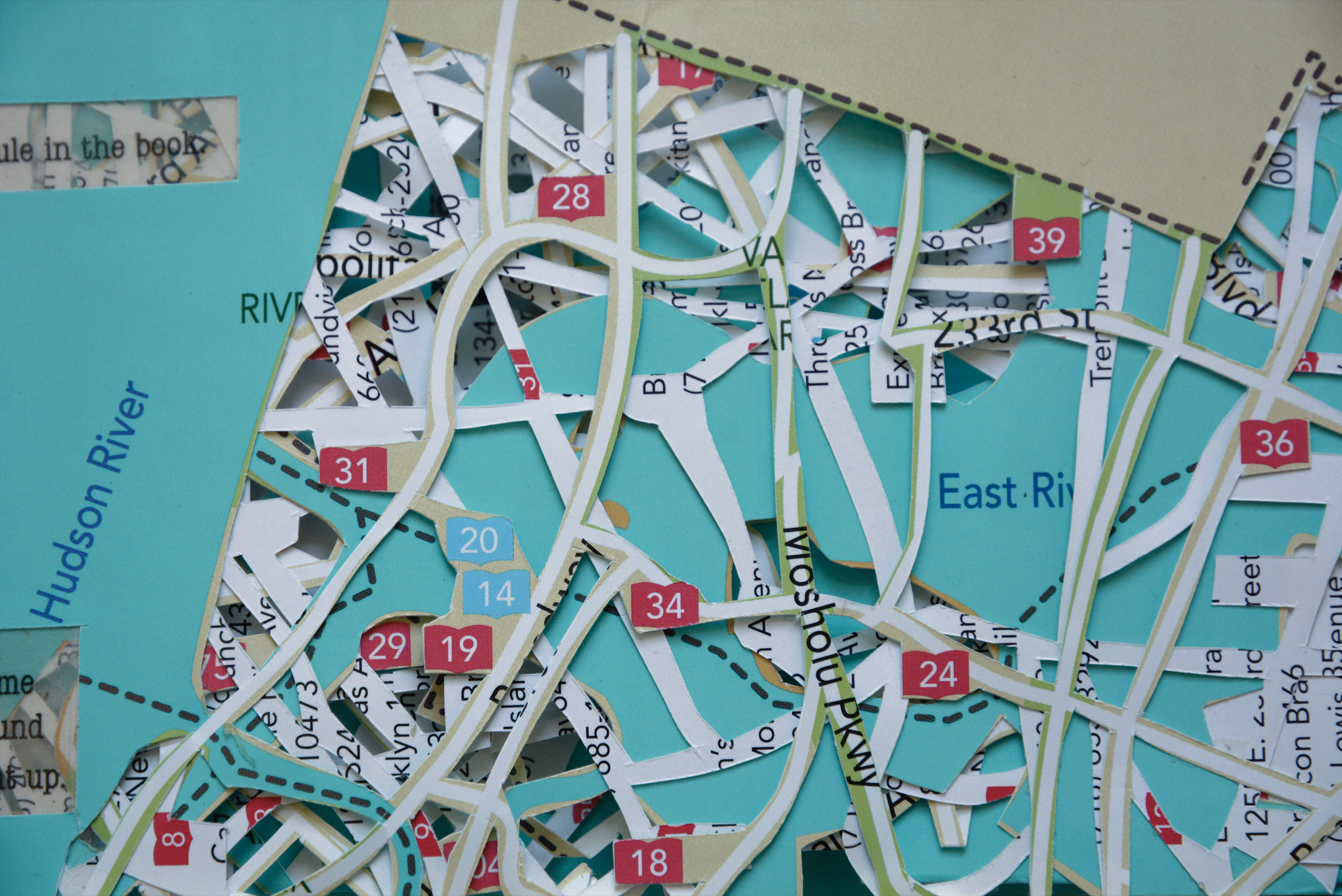 A map from the National Book Foundation called Reading Hot Spots in New York City evolved into this box set with two books and a packet of cards. The thematic focus is on book collections, starting with my own. I appropriated a sentence from a random group of 340 books in my library, each sentence selected from another numbered page. I "assembled" a text, which was then color-coded and printed in one half of the dos-á-dos book, 340B: Sentences. In 340A, the titles & authors of these books are listed, after the page number where I found the sentences.
The second book was constructed from the actual map itself; I filigree-cut, refolded, and sewed it into a double pamphlet book structure. A selection of sentences was embedded into the map to form a playful short story. A deck of cards is included with texts that pertain to reading, interspersed with photographs of favorite NYC bookshelves (from the NYPL Spencer Collection to a Time Square magazine rack). Together, these three components are my homage to the world of books in my beloved New York City.
$2,350
Please contact robbin@robbinamisilverberg.com for purchasing or further information.