Walls of Kakistopia

by Robbin Ami Silverberg & Kim Berman
Varied edition of 8 / Dobbin Books, 2019
Drypoint & monoprint, collage & drawing on embedded & pulp painted Dobbin Mill papers. Etched metal slipcase / Texts by the artists & from web dictionaries
11"x14"x1"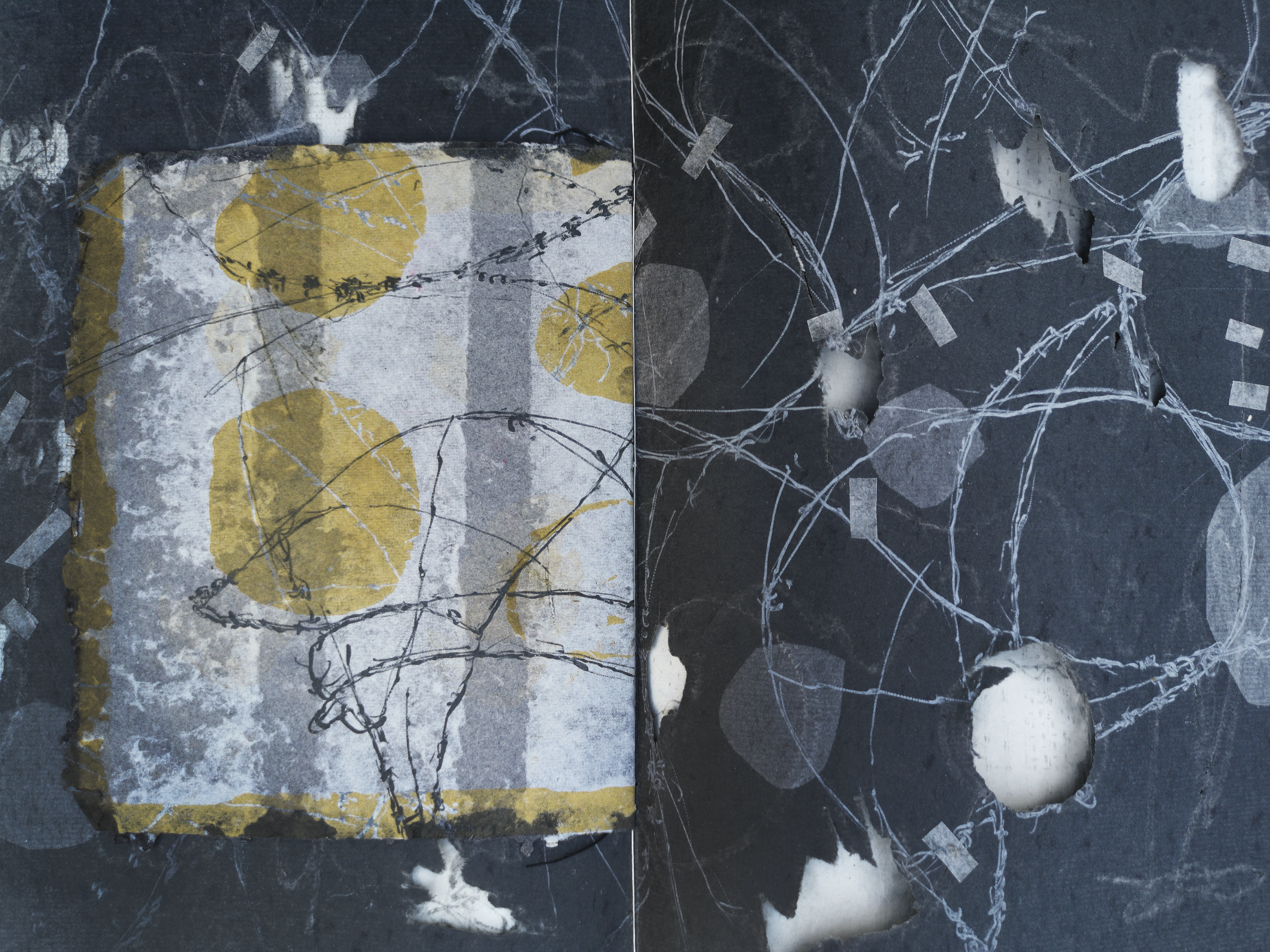 Kakistopia is a state in which the worst possible conditions exist in government and society. This book is an exploration of the shortcomings of our governments (US & South Africa). We combined our artistic styles via print and paper, re-interpreting present-day visual landscapes of fences, walls, barriers of all sorts (from Robben Island, Palestine, & the US). The book contains definitions of 'Wall', lists of government expenditures, embedded texts about corruption, and quotations by Trump. Its double pamphlet French-door structure allows for a myriad of presentations and enhances this non-linear exploration of our corrupt states.
Kim Berman
is a South African artist & printmaker, deeply committed to the arts for social change.
$1,950
Aluminum Case / Galvanized Metal Case
Please contact robbin@robbinamisilverberg.com for purchasing or further information.